Choosing the right time of year to sell your Scituate real estate can significantly increase your final sale price. The Massachusetts real estate market fluctuates throughout the year, so some months are better than others if you want to maximize your profits. It's not just the month that can make a difference in your final sale. Even the day of the week your home is listed can influence how much you sell it for and how quickly it sells.
But what are the best and worst times to sell a home in Massachusetts? And are
Scituate Homes for Sale
any different? Learn more about how the calendar influences the Scituate real estate market and the best time to list your home.
What factors influence the best and worst times to sell a home?
The best time to list your home for sale is when there are a lot of buyers on the market but not many houses for sale. This is the principle of supply vs. demand in action. When there is a low supply of houses coupled with high demand, prices will go up. Increasing prices is good news for those trying to sell a home.
But what influences buyers to enter and exit the real estate market? There are a few factors at play:
The weather. Most moves happen in the summer when people can count on good weather for their transition. Moving is an easier experience when you aren't battling the elements. The weather might not be a factor in some markets, such as, for example, Florida. Here in Massachusetts, though, the weather will play a big role in people entering the housing market. Imagine trying to move during one of

Massachusett's famous blizzards

.

The school calendar. Many parents try to time a move so that it happens during summer vacation. There is usually less running around for caregivers in the summer, and a move won't interrupt the children's school year. Kids can get settled and enter a new school in the fall, making the transition to a new school a bit easier.



The financial market. Interest rates have a significant impact on the real estate market. As interest rates increase, more buyers drop out of the market because mortgages become more expensive. This is the same time house prices fall, too, to entice more buyers back to the market. That's bad news all around for sellers.
There are always outliers to these rules, though. While the summer months are often the busiest for the real estate market, there are buyers year-round. Buyers looking at the market in the winter months are often more qualified and highly motivated. You may get an offer sooner than you would have in the summer.
Based on these factors, though, the best and worst days to sell your house in Massachusetts become apparent.
The best time to sell a house in Massachusetts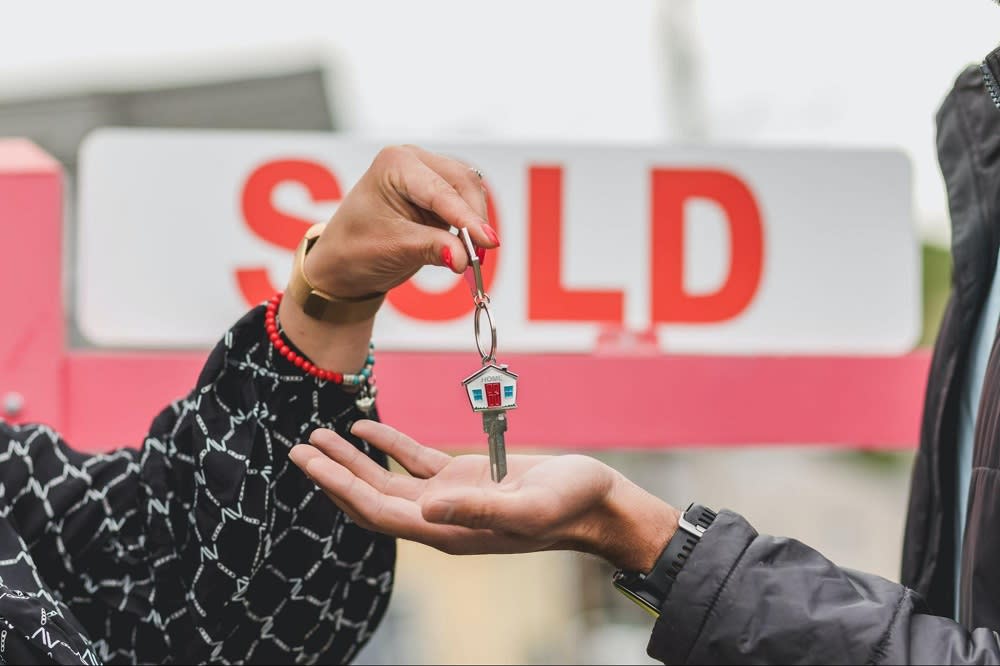 If you want to sell your home for the top price in the least amount of time, June is historically the best month to do it. Houses typically sell at a high price in the least amount of time. July is a close second regarding the best month for house sales. The weather is usually mild during these two months, and school is out for the summer. People eager to make the most of the summer months may be willing to pay a premium on a property to get moved in during this period. That leads to a spike in house prices.
To sell your home in the summer, you'll want to list your home in the early spring. It takes an average of 70 days to sell a home in Massachusetts, including 30-40 days to accept an offer and then another 30-40 days to get through the closing process. So if you want to aim for that June sale, you should list your home in March or April and no later than the beginning of May. Many sellers put the harsh winter months to good use, fixing up their home in preparation to list it. It's an excellent project to take on after the holidays, and you can even start packing and working on the staging process.
It's not just the month that matters when listing your home, though. The day of the week that you list your home matters as well. Many real estate agents prefer to list properties on a Thursday. Listing homes on a Thursday allows people to look through the newly available properties and contact the selling agent to arrange for viewings over the weekend. Homes
listed on Thursday can sell up to five days faster
than those listed on a Sunday.
Be aware that the best time to sell a home can vary from region to region. The best time to sell in Boston, for example, might be different from the best time to sell in Cambridge. Take time to interview real estate agents and find someone with experience in your area. Their expertise will help you determine the best time to list your property.
The worst time to sell a house in Massachusetts
January is the worst time to try to sell a home in Massachusetts if you want to do it quickly. Homes typically sit on the market for much longer during the first part of the year, when people are emotionally and financially exhausted from the holidays.
If price is your focus, then avoid the end of the summer. Sales prices often dip in August, September, and October. That's because many sellers are eager to complete a transaction before the holidays and are willing to take a lower offer.
You'll also want to avoid listing your home before an interest rate hike. This makes it more expensive for potential buyers to secure a mortgage, so there will be a drop in the number of buyers on the market.
Why the Scituate housing market may be a different story
Much of the information above will apply to the average home in Massachusetts,
which is currently $536,000
. However, the
Scituate average home price
inis currently almost $900,000. As home prices near the one million dollar mark, the number of qualified buyers in the market begins to get smaller. The higher the price, the fewer the number of buyers who can make the purchase. You'll be marketing your home to a much smaller pool, but those remaining buyers often don't operate by the same rules as the rest of the market.
For example, many of the buyers in the luxury home market are going to be cash buyers. That means factors such as interest rates won't apply because they won't need to secure financing.
Homes in this higher price range also tend to stay on the market longer. Because of this, it's often a good idea to list a luxury property as soon as you decide to sell it. There may be fewer buyers, but there are often plenty of homes available on the market in their target price range. They may already own property, too, so there is no rush to decide. They can take their time and shop the market to find what they want.
That impacts the seller in a few ways. First, it means your home needs to stand out on the market. A real estate agent knowledgeable about this niche market will be able to do this through high-scale marketing and networking with potential buyers. Secondly, it means that while it might take a while to get an offer, the transaction typically moves along very quickly when you do.
Why the best time to sell Scituate real estate is a personal choice
Ultimately, the best time to list your Scituate property is when it's right for you. Selling a home requires marketing photoshoots, staging, and scheduling showings to qualified buyers. You'll want to make sure this all happens at a time that works for you and your family. You may want to take time to relocate your family before listing your home to minimize the disruption to your household. Or, you might be okay with having a few extra visitors throughout the week. This is a personal choice, and an experienced real estate agent will be able to make anything work. Your real estate agent is there to work around your schedule and make selling your home as easy as possible.
If you've been considering selling your Scituate home, make sure you have an experienced
real estate agent
who understands the needs of your unique property. Jessica Tyler has decades of experience in the real estate industry, working with clients in Scituate to help them sell their homes quickly for the best price possible. She's ready to guide you through the home selling process from start to closing. Contact Jessica today to start the process if you are ready to sell.